Waverley
Information about your local borough
Bio incoming
T/Insp 3042 Gary Smith
Your Borough Team for Waverley
Sgt Mel Sefton
3823
Sgt Andrew Crane
1966
Find a local police station in Waverley
Or Select a Neighbourhood:
From 31 March 2018 Godalming front counter will close. Your nearest police counter will be Guildford or Woking. A yellow phone will remain at the location which can be used to reach police directly.
Latest on

Twitter

11 days

A man has sustained serious injuries after two men made off with a 4x4 he was selling in #Cranleigh - if you were in the area at around 6pm yesterday (12/6) and have dash cam footage, please call us, quoting PR/45180061794. http://surreybe.at/3597j

15 days

Can you help us find out what happened to cyclist who was declared dead on the Hogs Back (not A31) in #Runfold nr #Farnham at approx 3.30pm today? Pls RT. http://surreybe.at/6ql3g pic.twitter.com/EOn3i76fiu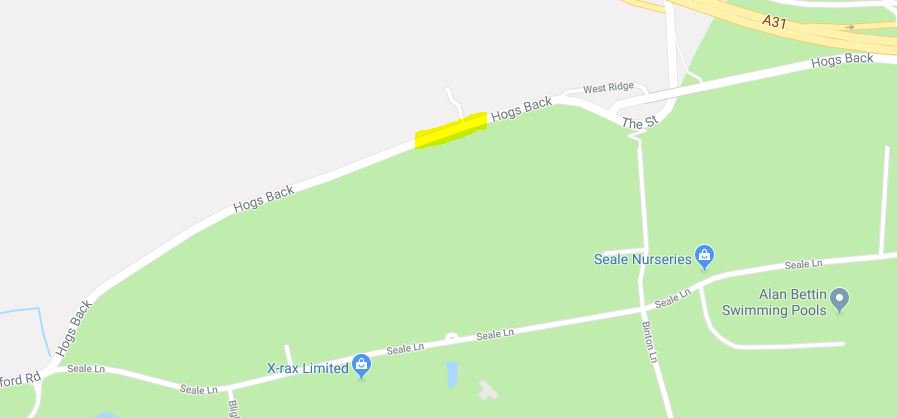 19 days
Can you help?

Phillipe Charioll and Gucci watches were stolen from a #Farnham home on 01/06 and we want to find those responsible. We're interested in a black Audi A3 seen in the area around 3.10pm. Call 101 with below ref number if you know something http://surreybe.at/2co1q pic.twitter.com/3DK3XsGj50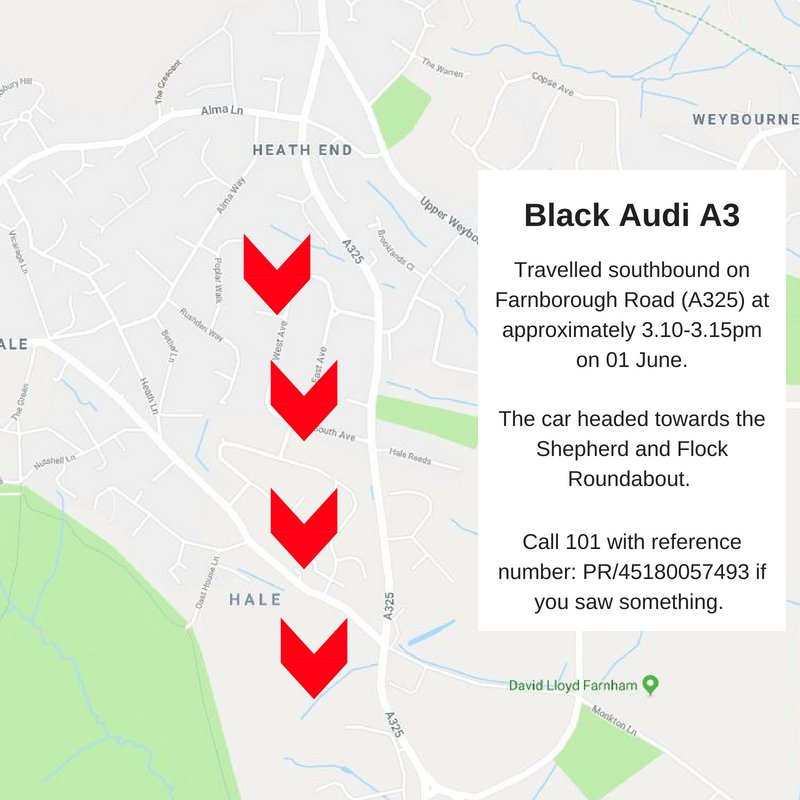 Latest on

Facebook

WaverleyPolice

11 days

❓Do you live in Cranleigh? ❓Did you see a black 4x4 driving at speed last night? ❓Do you have a dash cam or CCTV outside your home? If you answered yes to any of these questions, please read our appeal linked below and share with friends and family. A ...

WaverleyPolice

12 days

Surrey Police is raising awareness how to guard against burglary and offering crime prevention advice following an increase in burglaries in Waverley. We are urging people to be vigilant and review home security. Detective Inspector Peter Howgate said:...

WaverleyPolice

16 days

Waverley Safer Neighbourhood Policing Team with alcohol removed from under-age youngsters in Godalming Town